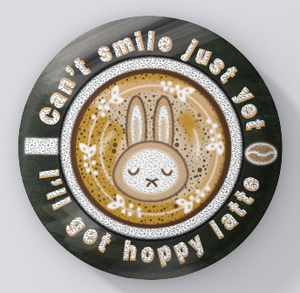 Chalkboard Cafe Latte-Bunny-magnets
The Chalkboard Cafe Collection pays homage to chalkboard artists. It also  expresses our love-often to the point of obsession-with a seriously great cup of coffee.
Latte animals are almost too cute to drink. But even little bunnies betta hop!  We gotta have our coffee! 
2.25 in diameter. Made in USA.
Note~to avoid fading, do not use in a place with direct sunlight.