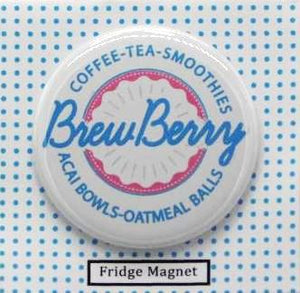 Brewberry 413-Custom Gallery
My first two orders (before I even had my website up!) were from the Paduanos- the nicest family I've ever known. 
Ashley Paduano is an entrepreneur who started her business in the food truck industry! Operating as Brewberry 413, she serves up smiles and delicious healthy food in the Pittsfield, MA area. If you should visit the beautiful Berkshires you can track her down on her Facebook page. 
Magnets are 2.25 inch diameter. Made in USA. Click the wholesale button on the bottom right of every page for special pricing. $100.00 minimum.